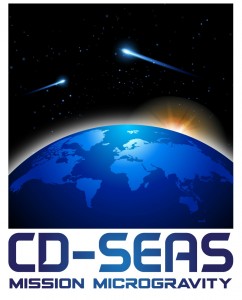 Compound Derivatives Series – Synthesis & Evaluation of Antimicrobials in Space was formed as a biomedical research company with the goal of promoting scientific discovery through research, the creation of lab-synthesized compounds, and testing in extreme environments.
CD-SEAS ground-based research performed synthesis and testing for creating new and potentially emerging antimicrobials to fight bacterial organisms having dual applications in space and on Earth.
CD-SEAS UPCOMING SPEAKING ENGAGEMENTS:

Topic:  Briefing Title: Compound Derivative Series – Synthesis and Antimicrobial Evaluation In Space: the Evolution From Laboratory Ground Studies to the Advent Of a Flight Campaign. 
Scheduled Session: Biomedical Studies
Session Number: 2016-M
Session Day: Thursday
Session Date: 7/14/2016
Session Time: 1400 -1600
Location: Town and Country Resort & Convention Center, San Diego, CA
FUTURE MISSIONS:
Citizens in Space Announces Payload Manifest for First Space Mission
DALLAS, Aug. 13, 2015 /PRNewswire/ — Citizens in Space, a project of the United States Rocket Academy, has announced a list of 10 experiments selected for its first research mission on the XCOR Aerospace Lynx spacecraft.
The experiment will be carried aboard the Lynx Cub Payload Carrier, an open-source payload carrier developed for the Lynx spacecraft by Citizens in Space. Experiments will be controlled in flight by a Citizens in Space science-mission-specialist astronaut.
The experiments announced today are:
…"CD-SEAS of Honolulu, HI Effectiveness of Anti-Microbial Coatings in Microgravity Conditions."
The complete article can be found at the PR Newswire Source: Citizens in Space Announces Payload Manifest for First Space Mission